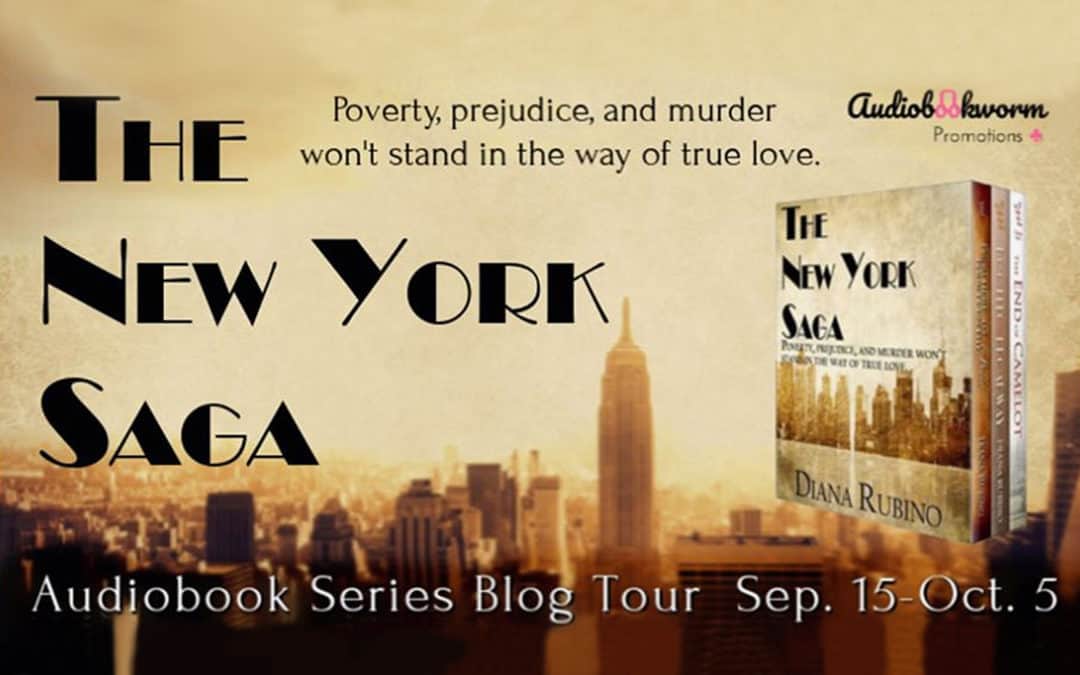 The New York Saga is a trilogy which tells the stories of three generations of an Irish-Italian family in New York from the 1890s to the 1960s.
The first book in the series From Here to Fourteenth Street takes place in the 1890s. Irish cop Tom McGlory meets Italian immigrant Vita Caputo by chance on the street as a street urchin picks his pocket, and sparks fly. This is the story of their rocky friendship/courtship.
The life of Vita and Tom's son Billy, a talented musician and composer takes center stage in Bootleg Broadway. Set in the early 1930s during the Great Depression and Prohibition, Billy finds himself behind the scenes at New York's most popular clubs, speak easys, and even his own Broadway musical. Before he knows it, Billy is in over his head in the world of rum running and organized crime.
Billy's daughter Victoria is the heroine of The End of Camelot which begins in November of 1963 as her husband, TV news anchor Jack Ward is killed in Dallas on the eve of the Kennedy Assassination. Even though the Dallas police close the book on the investigation of Jack's death, Vikki is bound and determined to find out what really happened to Jack.
Join The New York Saga's blog tour which starts September 15. You can find out more details here:
https://audiobookwormpromotions.com/the-new-york-saga/